Speedcam
DRIVE SAFELY
So, with Speedcam, there is good reason to be vigilant. With this inbuilt technology you get real-time updates about danger zones which have been verified by TomTom and its community of users all over the world. A high quality service for outstanding reliability.
The countries covered by these services are listed in the General conditions of sale and use, click here.
Please sign in or create an account to subscribe to this service
If you already use MyPeugeot, you can sign in with your existing login & password
Sign in
Create an account
Speedcam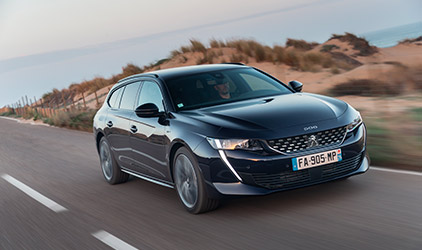 Be more vigilant whilst driving.
The inbuilt Speedcam option will have the information confirmed in real time by the community of TomTom users. This will give you advanced notice by visual and audible warnings so your speed and driving style can adjust accordingly ensuring a safer environment for you and your passengers.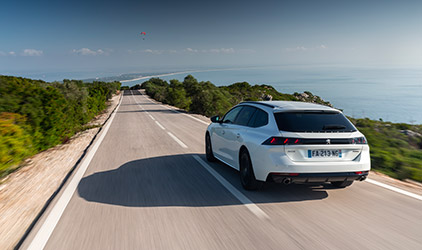 Reliable prevention
Speedcam gives you advance visual and audible warnings (subject to settings) to ensure you are informed. You can even share your own warnings too directly from the touchscreen, to make the TomTom(R) user community aware of new dangers you spot.
Recognised expertise
Based on the expertise of the TomTom(R) users network and with over 5 million members spread over 30 countries, you can be sure that the warnings will be accurate, even in less populated areas. Depending on the country, the service informs you about the type of speed or traffic radar and when you are approaching an accident hot spot.
A comprehensive database and Legally compliant
Depending on the country and the rules and regulations in force, the Peugeot Speedcam service will adapt to ensure it's appropriate for the country of use. For example, in the UK it notifies you of the exact position of fixed and mobile radars, but in France you are warned solely that you are entering a danger zone - as laws do not allow for exact camera locations to be identied.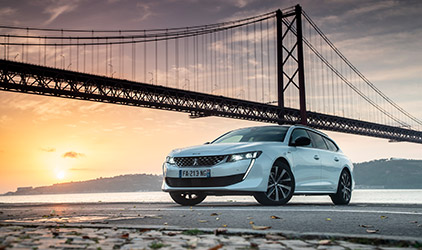 HOW TO ACTIVATE & USE THIS SERVICE
Speedcam is an options addition to a Real Time Traffic subscription and can not work on it's own.
1. Subscribe to the service: create an account, add your vehicle, and choose your services and checkout. You need to already have an active Real Time Traffic subscription, or subscribe to both at the same time.
2. Once you have subscribed, you need to activate the subscription and settings in your car (which you might have already done for Real Time Traffic). Simply follow the video tutorial below. Remember services can take a few days to become active in the car, and will activate quicker if the vehicle is driven in area with good mobile signal.
New 208, 508, Rifter, 208, 2008, 308, 3008, 5008, Traveller, Expert van:
If you would like to benefit from Real Time Traffic services and your vehicle is not equipped with Peugeot SOS & Assistance system, you use your smartphone's internet connection instead. You'll need to turn on your smartphone's WiFi hotspot. To do this, go to the smartphone configuration/settings and follow these steps (may vary between devices).
Connection sharing > Wi-Fi Hotspot > Mobile access point > Tethering: